Artist Series: Francesca Maglione
A curious thing about Francesca's works is that they can make you feel like you've just stepped out of a long, satisfying shower. The crisp, clean use of color and setup work together to create a singular sense of photographic spontaneity. Her photos contain the playfulness, the youth, the innocence of a world that largely eludes us.
Her series in Argentina, Calafate takes on a dream-like quality. The sky is rendered a jewel blue, speckled with cotton-soft clouds and icy peaks. The same could be said of the picture dubbed simply "the kite." The placement of the man, the boy and the orange kites against the backdrop of the sky, magnificent as always in Francesca's depictions, creates a visual sinkhole in which the rasa of the scene is trapped and crystallised for the viewers' eyes. It captures the very nature of her style which is, in her own words, "clean, "crisp" and "simplistic."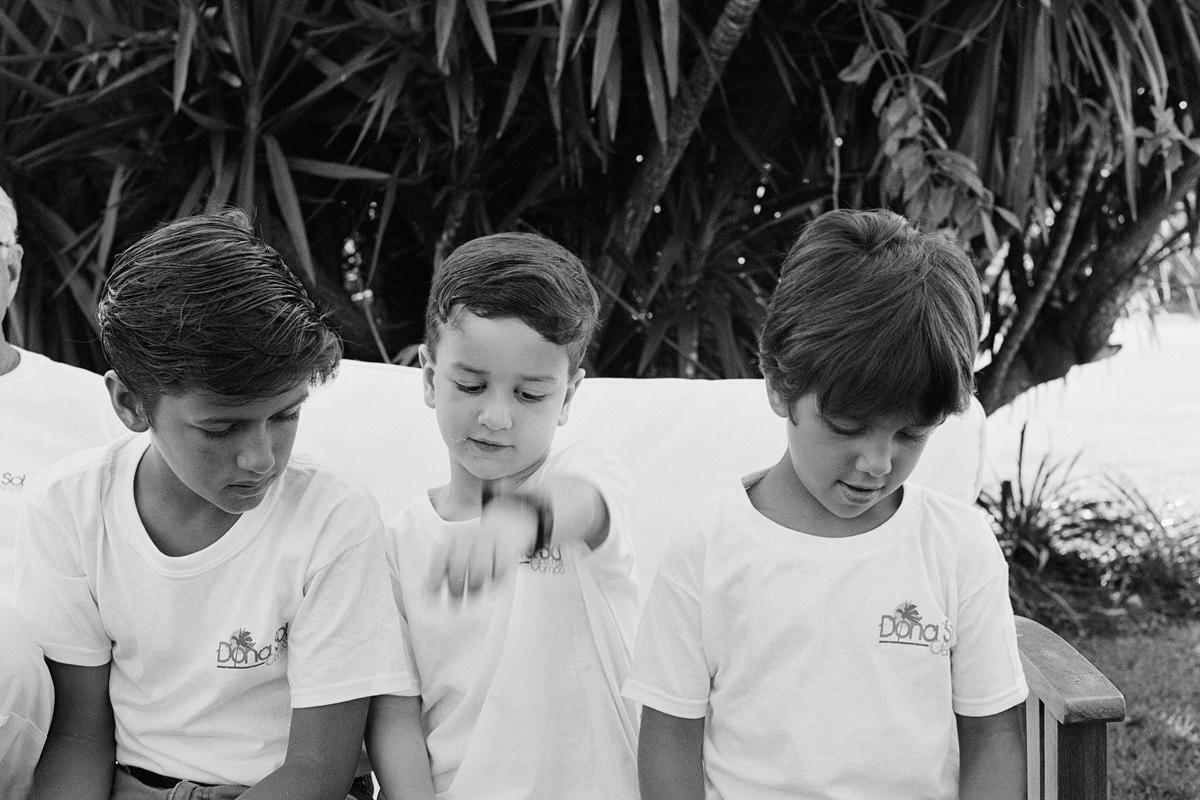 Clearly, one of the central themes in Francesca's photography is family: family excursions, family gatherings, food cooked by and shared with family. Through the lens of the film camera her teacher had given her in 9th grade, she captures stunningly candid moments. In her black and white series, we see heads poking out of the water, children engaged in carefree fun, and men cooking meat patties over a makeshift fire pit. Francesca provides an intimate glimpse of her family using casual yet elegant composition, inviting us into their stories in ways that feel familiar and effortless. The last photo of the series shows a row of adults and children, whose faces are interrupted by the borders of the frame. Such composition evokes a sense of continuity, of something extending past the confines of photography. In a simple shot, Francesca invites onlookers into the warmth of her homelife.
Thus, it's no wonder that when I asked her what had gotten her into photography, she replied: "my mom was big on taking pictures…[so] when I was in 8th grade, I was like: 'Oh, I want to take a class.'" Family introduced Francesca to photography, but it is also the motivation behind her continuing passion for the art. "It's a bit cheesy," she said, "My dad is from Argentina and my mom is from Puerto Rico. I grew up in the Dominican Republic. I have the need to document everything because there are so many layers that come into my life and who I am." Indeed, the value of photography lies originally in its documentarial prowess. Often, a beautiful photography is one that freezes in place moments that would have slipped away with time. We are fuelled by the desire to remember and to savor what was once our present, looking back with a special longing reserved for the bygone. The artist's job, then, is to realize that longing for whatever reality she inhabits. This is Francesca's version of the past.


Words by Vi Do
Photos by Francesca Maglione