Receipts
5 Duke artists applied their distinct artistic styles to draw on receipts collected across campus, Durham, and the globe.
With the stroke of a pen, these simple, habitually overlooked objects become canvases that offer limitless possibilities to their creators. Inspired by old master paintings, or guided by their own visual impulse, these artists work at the intersection of two different mediums. As numbers and words are enveloped by colors and forms, digitally printed entities become interconnected with pencil, pen, and paint.
Receipts, similar to clippings, tickets, and notes, are ephemeral objects that are not meant to be kept or preserved. The temporality of a receipt vanishes once viewers become engaged with the graceful work found atop this fleeting item.
We are forced to reflect on the notion that we are constantly surrounded by art and come to the realization that art can be found or created in even the most neglected of entities.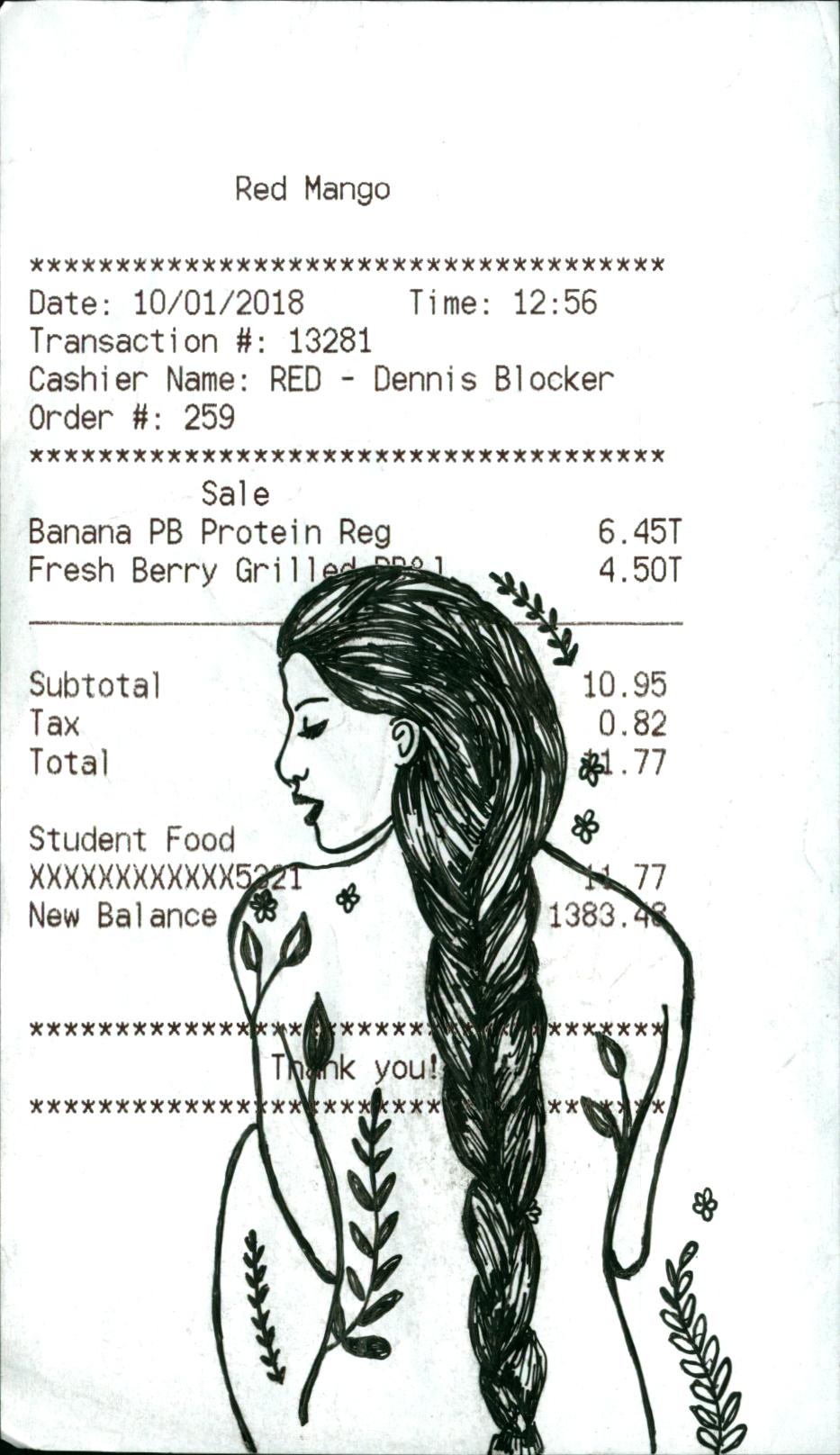 drawings by Debora Cordero, Grace Chun, Sofie Alabaster, Natalia Mesa, and Gin Wang